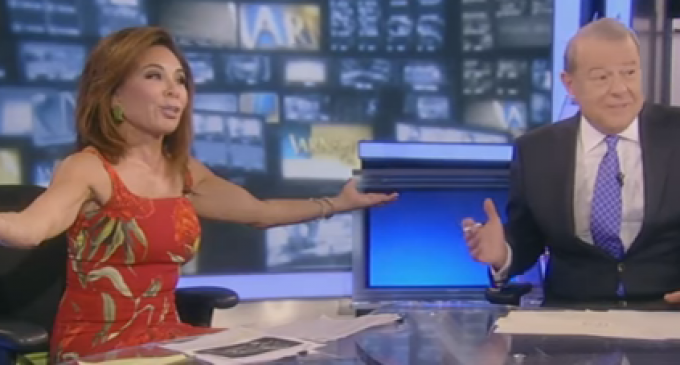 Hillary Clinton almost got away with it. After a year-long FBI investigation into her use of a private email server while serving as secretary of state, it was announced that Clinton would not face criminal charges. Unfortunately for Mrs. Clinton, the controversy was far from over.
If anything, James Comey's decision only strengthened the arguments against Clinton. Sure, she said he wouldn't recommend charges, but he coupled the decision with a scathing review of Clinton's honesty and professional work ethic.
The investigation revealed numerous Clinton lies. She lied about the number of devices she used, lied about the presence of classified material, and lied about wiping the server before turning it over.
So then how did Hillary escape charges? Fox News' Judge Jeanie Pirro thinks the answer is simple.
See her explain why on the video on the next page: