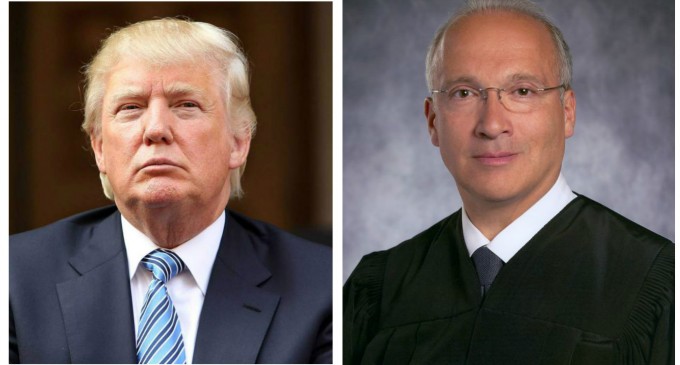 Hillary Clinton may be the politician surrounded by the most scandal this election cycle, but she's not the only one being accused of wrongdoing. The only difference is, when others get accused of breaking the law, they actually have to go to trial.
While Clinton is pulling favors from the FBI and the Justice Department to avoid the courtroom, Donald Trump is being forced to trial for accusations of fraud from students enrolled in Trump University.
Trump's legal battles are far less consequential than his political rival's, but they've proved to be no less dramatic. After Trump attacked the judge presiding over the Trump University case for conflicting interests, the presidential candidate was immediately painted as a racist by the media for calling out that fact that the judge was of Mexican descent and might have a conflict of interest.
Now, new developments in the case are looking to favor Trump once again.
See why on the next page: