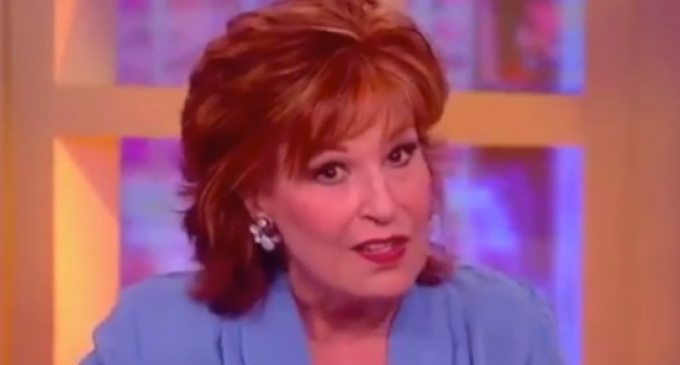 On Wednesday, an old clip resurfaced online of ABC "The View" co-host Joy Behar discussing the time she dressed up as a "beautiful African woman," donning big, curly hair and makeup that served as blackface for a Halloween party.
The clip was re-shared by The Wrap media editor Jon Levine and begins with Behar talking about a New York Times Style Magazine op-ed arguing that curly hair was in resurgance. The View's mouthpiece showed her colleagues and the audience a picture of herself dressed up as a black woman when she was 29 years old.
"Joy, are you black?" asked Raven-Symoné, a former co-host.
"I was so cute," Behar said.
"Joy… are you my auntie, Joy?" Raven-Symoné joked. "Did you have tanning lotion on, Joy?" Raven-Symoné asked.
Behar answered saying "that was a little bit darker than my skin."
Turn the page for the clip.