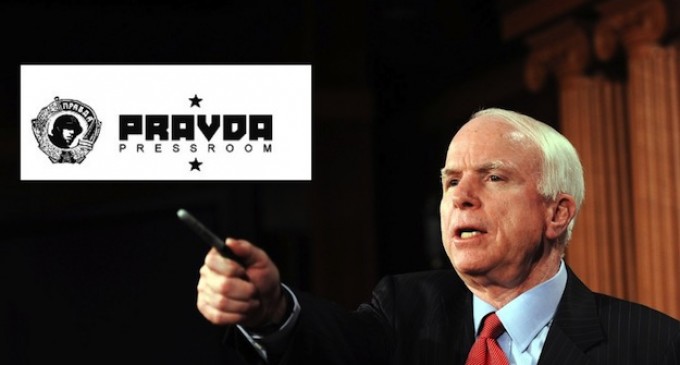 John McCain jumps at the chance to submit an opt-ed (an article of opinion by a writer who is usually unaffiliated with the newspaper's editorial board) for the Russian newspaper Pravda.
In a first-of-its kind arrangement, the editors of Russian news site Pravda have tentatively agreed to publish a column by Sen. John McCain that will attack the leadership of Russian President Vladimir Putin. The agreement comes one day after Putin criticized the United States in a widely-read column in The New York Times.
Could McCain surprise us and use the opportunity soothe relations, or will he just fan the flames?