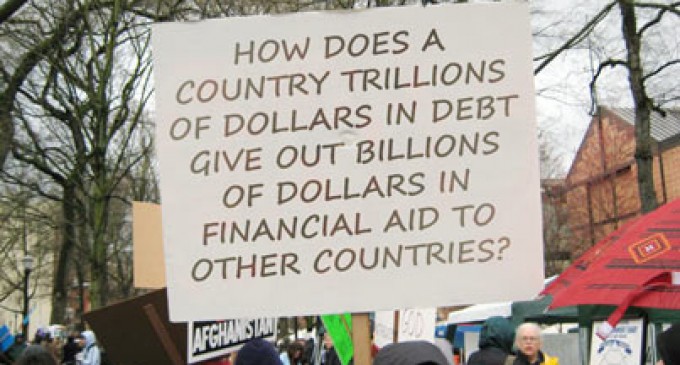 Wednesday Secretary of  State John Kerry offered a $75 million bribe to Palestinians to pursue Israeli peace talks.
Kerry announced the aid during a stop in the West Bank city of Bethlehem. Wednesday's announcement brings the total U.S. contribution to the Palestinian Authority's High Impact Micro-Infrastructure Initiative program to $100 million.
The Israeli leader said protesters chanting "Death to America" this week on the 34th anniversary of the fall of the U.S. embassy in Tehran were the "true face of this regime." And he reiterated his demands for a "full, peaceful, complete dismantling of Iran's nuclear weapons capability, end of all enrichment, end of all centrifuges, end of the plutonium reactor."

White House spokesman Jay Carney by contrast said Monday that the "vast majority" of Iranians want better relations with the United States. And U.S. negotiators are pursuing a deal with Iran that could result in some sanctions being lifted in exchange for concessions that may allow Iran to retain some limited enrichment capability.
How does a country trillions of dollars in debt give out billions of dollars in financial aid to other countries, especially countries that support terrorists intent on wiping out America?
Source: The Hill