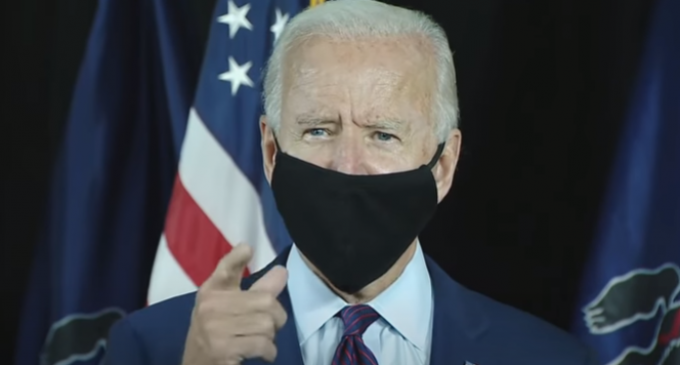 Former Vice President Joe Biden said on Thursday that if elected president he would use federal powers to force all Americans to wear masks in public to fight the coronavirus.
This is in sharp contrast to President Trump's position that wearing a mask would remain optional and explicitly refused to wear a mask himself.
The presumptive Democratic nominee said he "would do everything possible" to ensure that all Americans wear a mask.
"The one thing we do know is these masks make a gigantic difference," he said. "I would insist that everybody out in public be wearing that mask. Anyone to reopen would have to make sure that they walked into a business that had masks." Asked if that meant he'd use executive authority to mandate mask-wearing, Biden said: "From an executive standpoint, yes I would… I would do everything possible to make it required that people had to wear masks in public."
Move to page 2 for video.