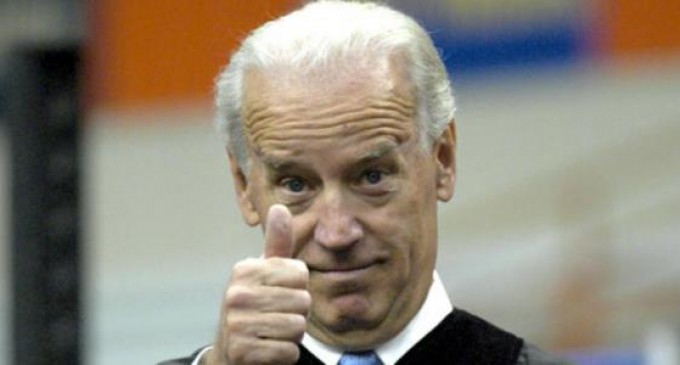 This is definitely the most disgusting remark of the week. And, a confession how this administration feels about veterans.
Veterans risked their lives and their sanity for their country and get treated like trash by those occupying the highest office.
This should make your blood boil!
By: Charlie Spiering (Washington Examiner) Vice President Joe Biden is proud of the National Park Service ranger who stood up to Rep. Randy Neugebauer at the National World War II Memorial in Washington, D.C. On Thursday, video surfaced online of Neugebauer, a Texas Republican, angrily lecturing the ranger for setting up barricades to the memorial. "I'm proud of you," Biden said, according to his office's Twitter account, revealing that the vice president had called the ranger to thank her for her service.
Photo:
AP