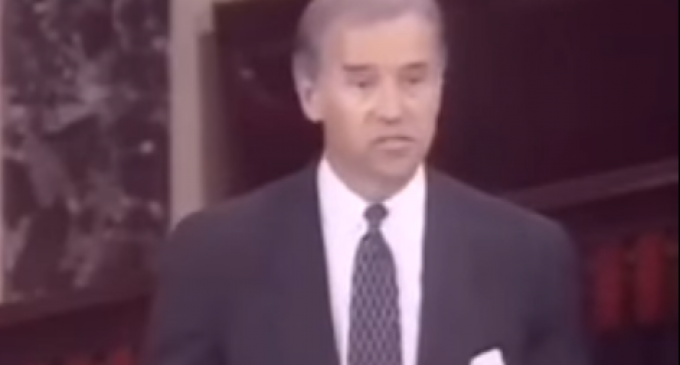 With the death of Supreme Court Justice Antonin Scalia triggering a heated debate over nominations to the court, clear lines have been drawn. Republicans believe the president should hold off on picking a judge to replace Scalia until the election concludes in November, so that the American people may have some say in the matter.
Democrats, however, argue that Obama should be able to pick a justice right away, with some even accusing conservatives of being racist for thinking nominations should be delayed. That's a very interesting charge to level, especially considering Obama's Vice President once held a similar position.
Way back in 1992, then-Senator Biden decried George H.W. Bush's push to nominate a Supreme Court Justice before the election that year. Not only did he oppose such a move, he also argued that it was contradictory to standing practice for nominating Supreme Court justices.
See Biden express support for delaying Supreme Court nominations on the next page: