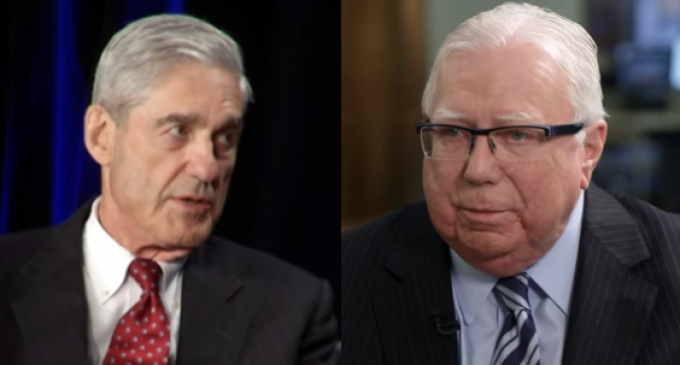 On Monday conservative author Jerome Corsi filed a "criminal and ethics complaint" against Special Counsel Robert Mueller and his team, accusing them of trying to strong-arm him into giving "false testimony" against President Trump.
This comes after Corsi, who has connections to Trump advisor Roger Stone, revealed that he rejected a deal to avoid a prison sentence if he pleaded guilty to one count of perjury and cooperated with investigators.
"They want me to say I willfully lied. I'm not going to agree that I lied. I did not. I will not lie to save my life. I'd rather sit in prison and rot for as long as these thugs want me to," said Corsi. Corsi went on to say that the special counsel told him he "willfully lied on an amended statement," a characterization he disputes.
Read the details about the complaint filed against the Mueller team on the second page.