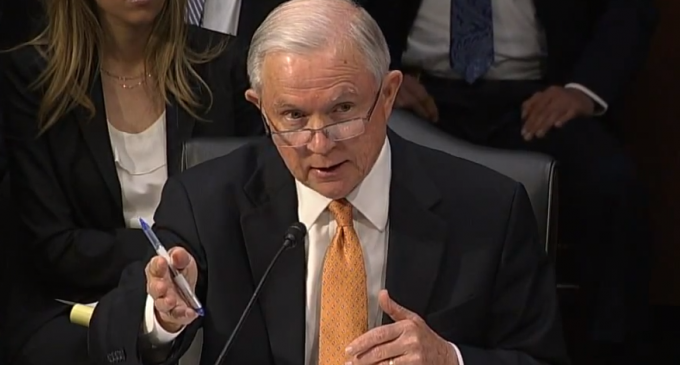 The incompetent "fast and furious" debauchery that was the Department of Justice under Obama crony Eric Holder is no longer.
Attorney General Jeff Sessions is actually using his position to fight the corporate giants profiting from the opiate crisis, not abetting.
The last time a group of Fortune 500 companies and their accomplices were caught engaging in a con game devastating working-class families and communities, Holder was there to let them off the hook. We're talking about that whole predatory lending crises that led to the demise of the U.S. housing market and 10 million families losing their homes.
The opioid and heroin crisis sweeping the nation is another case of corporate greed, that the AG has the power to actually prosecute! Although one would never have known from watching Holder lead the department.
I thought I couldn't be more of a fan of AG Sessions after watching the video clip of him slapping pedophile Joe Biden's hands away from his granddaughter during his confirmation hearing. And really I've never been able to figure out why the left has always given creeping Joe such a hall pass to rub his hands all over young girls and women the way he does. But, that's beside the point and the larger message here is that Sessions has delivered even more with his latest bust bringing justice back to America. More information, and that infamous video of Joe Biden getting slapped, all on the next page