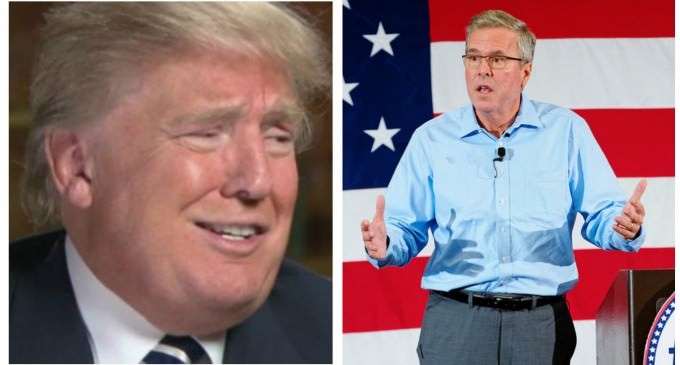 Trump paid Jeb a backhanded compliment for his "swipe" at him as a "chaos candidate" saying that he "did the right thing" because he is "getting clobbered in the polls".   Trump told Breitbart News in an exclusive interview after the Vegas CNN debate that he could laugh it off and that he would make "desperate lunges" if his own campaign was doing as badly.
Jeb is so desperate that asking for a one-on-one debate with the Republican front-runner Donald Trump.  He told Trump at the Forum Club in Florida, "I'll take you on one-on-one in a debate, any time, any place.  You name it and I'll do it."
Lagging behind Rubio and Christie in the polls, Jeb needs something to bring the spotlight back on him to regain his lost ground.  In the meantime, Cruz is beating all three of these men in the conservative field and giving a substantive chase to Trump.
Read more on the next page.