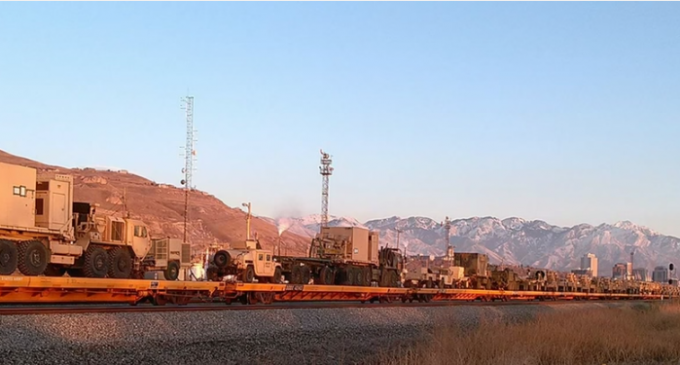 The unprecedented movement of military equipment across the country continues with a massive convoy recently spotted heading into Salt Lake City, Utah.
As you might know, Utah has been declared 'hostile' within the Jade Helm military exercise that is getting underway on July 15th.
This train contains a great variety of equipment, but it's worth mentioning that there seems to be a lot of APU's, or Auxiliary Power Units. Are they anticipating losing the grid?
SEE VIDEO PAGE 2: