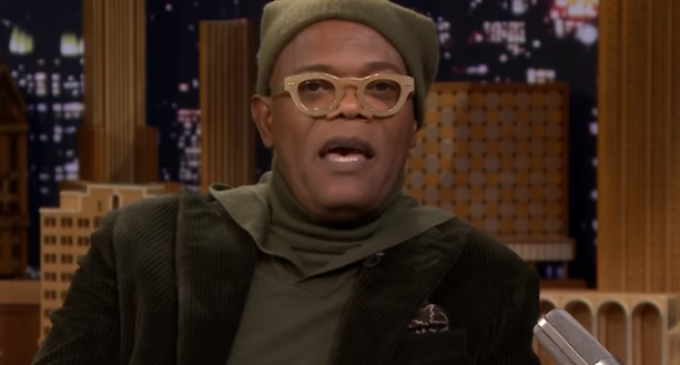 On Monday's edition of The Tonight Show Starring Jimmy Fallon, actor Samuel L. Jackson once again slammed President Trump and his agenda. In a segment called "Poetry Slam in the News" Jackson mocked the border wall.
First, the Star Wars actor began his poetry slam with the government shutdown: "Longest shut down in history," he began. "The record is beat, what a feat/People hitting the street while the elite compete/Resources deplete," he rhymed. "If only they could shut down the President's tweets."
"Wall, wall, wall, wall, wall, wall! Is that all, all, all you can say?" Jackson said during his next turn to poetry slam the news.
"I don't care if it's concrete, steel, or paper-mâché. Guess what, Donald? Mexico ain't going to pay," the Glass star continued.
"No way, Jose! So cut it out, 'cause we ain't no suckers. Cough up the money yourself, you cheap mother…," Samuel said, with Fallon cutting him off from continuing with the profanity.
Turn the page to hear the actor for yourself.