One can only imagine the fear a ten-year-old must feel while having an IUD implanted into her uterus.  With no mom by her side to hold her hand, because it was done without permission, this child has had her innocence stolen from her by her elementary school!
Girls as young as 10 attending public schools in Seattle have been implanted with intrauterine devices (IUDs), the documents show, and as exposed by Life News in July, the children do not need to obtain parents' permission before the procedure is performed.

The IUD implant, administered at school-based clinics, requires an extremely invasive procedure in which a device is inserted directly into the uterus. The device either emits hormones which typically prevent sperm from fertilizing an egg, or includes copper which is toxic to sperm.
Records from Washington Health Care Authority and obtained by Judicial Watch show "in 2014 and at least part of 2015, girls as young as 10 received the implants. The largest group of minors that got the birth control implants was 17 years old".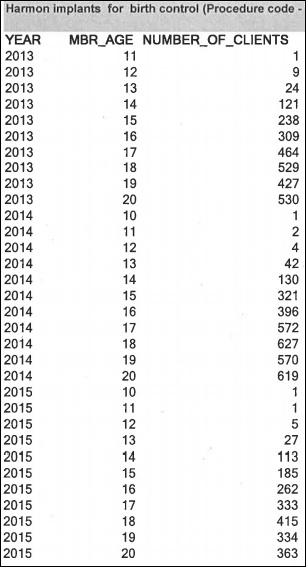 Elementary girls are being forced to get IUDs without parental approval and on the taxpayers dime.
Washington State schools must be run by complete, amoral, idiots as they allow for this kind of forced treatment which has lasting physical repercussions, but will not allow kid to get a coca-cola at her school.
Source: Infowars
Washington Health Care Authority – State Gives 10-Yr-Olds Free Birth Control Implants
And over in Oregon, kids can get sex change therapy without parental consent:
In a matter of months dozens of kids—some younger than 9—received taxpayer-funded, sex-change therapy in a state that earlier this year made it legal for minors to undergo radical treatment for "gender dysphoria" without parental consent.

Judicial Watch has obtained documents from the Oregon Health Authority that show 56 minors have received assessments or therapy related to "gender dysphoria" under the state's taxpayer-funded health plan since January. Seven of the children were aged 0-9, according to the records obtained by JW, 22 were between the ages of 10 to 14 and 27 were 15-17 years old. The publicly-subsidized Oregon Health Plan delivers treatment that can include hormone-suppressing drugs and surgery for those who claim to have gender identity disorder.
Source: Judicial Watch