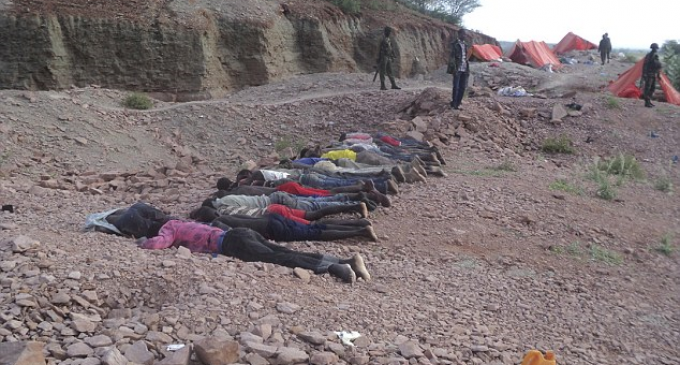 Al-Shabaab militants ambushed Kenyan quarry workers as they slept this morning near the country's northern border with Somalia.
The militants singled out non-Muslim workers from the Muslims before shooting 32 workers in the head, decapitating the final 4.
This attack mimics the one last week when militants killed almost 30 persons on a bus in Kenya, again singling out non-Muslims.
CLICK THE LINK BELOW FOR MORE ON THIS STORY: