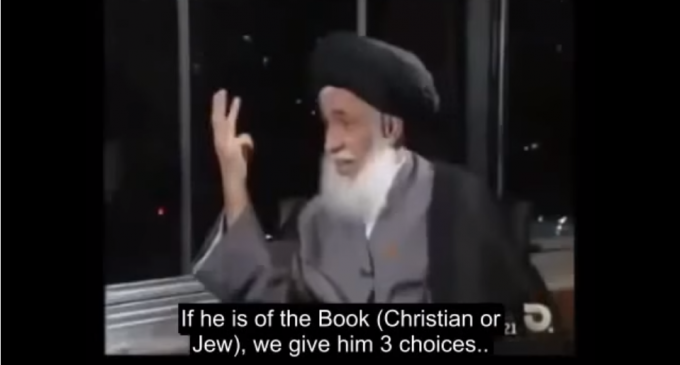 If you go to the video on the next page, you'll see an Islamic Cleric on a talk show, speaking the truth about the Islamic Jihad. And all of the fears that the leftist media claims to be false, are suddenly proven right.
The Cleric goes on to say that when Muslims invade America, they will offer us three choices, convert to Islam, pay a tax or fight. Those that refuse will be killed and have their women sold into sex slavery.
Talk about taking a walk back to the Dark Ages.
Watch the video on the next page.