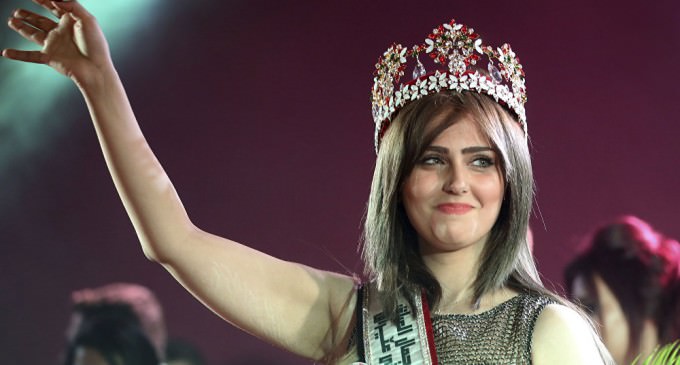 Whoever said that beauty pageants are shallow and objectify women have obviously never tried out for the part of Miss Iraq. Now, before you go filling your mind with images of women covered from head to toe, strutting down a catwalk, know that because of threats from Muslim tribal leaders opposed to having young women from their families taking part, nobody has been crowned Miss Iraq since 1972. And Shaima Qassem Abdulrahman, the 20-year-old economics student who won the contest on Saturday is far from unattractive.
If you've been paying attention to what beauty queens have been facing in the news lately, you probably know that Miss Colombia was crowned and then de-crowned, due to Steve Harvey's mistake at the Miss Universe pageant.
Then Miss Puerto Rico was forced to step down after posting tweets about her support for Donald Trump. As bad as any of that may or may not sound, it's nothing compared to what Miss Iraq is facing. On Tuesday she received a phone call telling her to join the ranks of ISIS or she will be kidnapped.
Read her response on the next page.