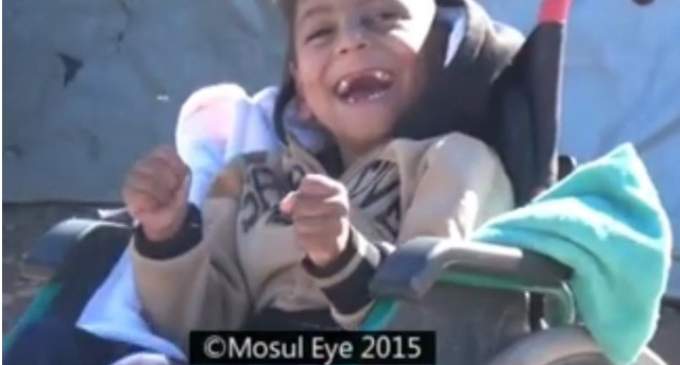 If you didn't think that ISIS could stoop any lower, a shocking new directive issued by the terrorist group will quickly change your mind.
Apparently not satisfied by the bloodshed it has unleashed throughout Iraq and Syria, the Islamic State has reportedly declared in one of it's fatwas that children with Down syndrome and other mental disabilities within the organization's so-called caliphate are to be killed.
This barbaric edict has few parallels in modern history, with the closest one probably being the Nazis' notorious "Aktion T4" program, which killed as many as 300,000 disabled people alongside the millions of others slaughtered in the Holocaust.
Tragically, it seems the jihadists are already moving to carry out the fatwa's murderous commands, with activist blog Mosul Eye reporting that 38 children, with many as young as a week old, have been murdered by the terrorists.
Read more about this depraved fatwa on the next page: