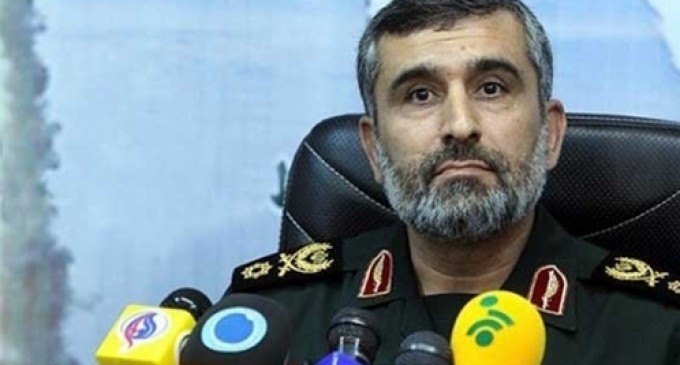 The Obama administration has gone to extreme lengths in order to convince people that the Iran nuclear deal is going swimmingly and that the Iranians just love us.
I guess it is hard to hear them over those "DEATH TO AMERICA" chants we keep hearing.
I suppose they did return our sailors to us after we apologized to Iran when they held them hostage.
Yes, the administration is telling us not to believe our lying eyes — and ears — when it comes to Iran.  Ignore the inflammatory rhetoric coming from the Islamic Republic about annihilating the United States and Israel; Obama and Kerry promise they are going to abide by the terms of the nuclear agreement.  All of that "death to America" and "wipe Israel off the map" stuff is just in good fun.
Saturday, the commander of Iran's Aerospace and Missile Force preached more inflammatory rhetoric to religious students in the city of Qom, proclaiming that Iran will never abide by the "evil" American's nuclear deal.  To read what Commander Hajizadeh had to say, continue reading on the next page: