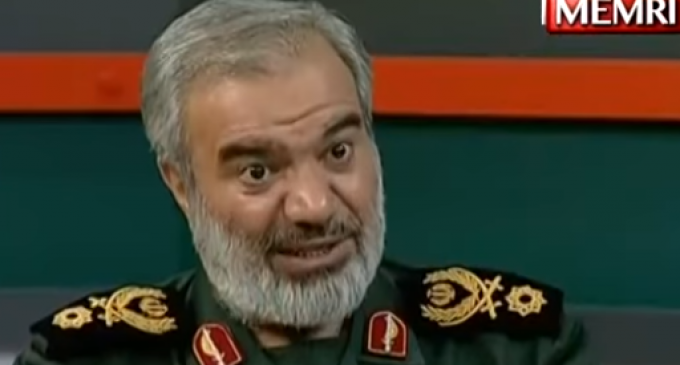 This past Saturday on Iranian television the naval commander of the Iranian Revolutionary Guard Corps, Admiral Ali Fadavi, threatened to sink US warships if America pulls out of the nuclear deal it created with the Obama administration.
Fadavi asserted, "The actual information that the Americans have about us is much less than what they think they have. When will they figure this out? When it is too late. They will definitely figure it out when their ships are sunk, or when they find themselves in a catastrophic situation."
"The Americans have little information about Iran's naval power and they understand our real power when either their vessels are sunken or entangled in a terrible situation," Fadavi also stated.
Fadavi said Sunday that Iran's military speedboat force could travel at 80 knots (about 90 miles per hour), which would give them superior ability to maneuver around enemy vessels and evade fire.
More details and info on the next page: