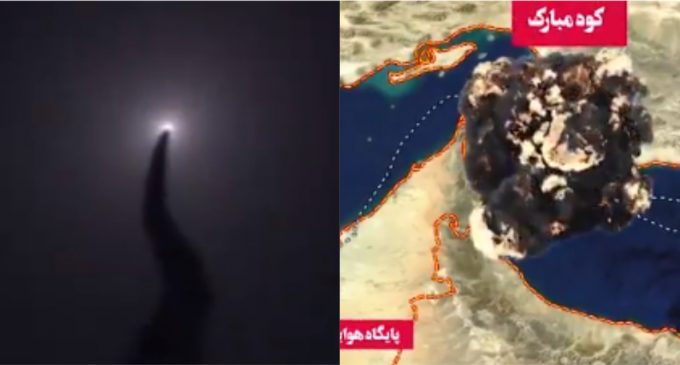 The government of Iran released video on Thursday of their military shooting down an unmanned US drone that allegedly includes the path of the drone entering their airspace.
A US official confirmed that a drone been shot down, but said the occurrence happened in international airspace over the Strait of Hormuz, one of the most important shipping routes in the world.
Instead of placing blame on the entire country of Iran, President Trump blamed someone "loose and stupid" for shooting down the surveillance drone, saying that he suspected it was some individual in Iran who "made a big mistake."
During a midday meeting with Prime Minister Justin Trudeau of Canada, the President stated that the incident would have been far more serious had the aircraft been manned by a pilot.
Maj. Gen. Hossein Salami, head of the Revolutionary Guard Corps, said the drone attack sent a warning to the US.
"The only way for our enemies to be safe is to respect our sovereignty, national security, and the national interests of the great Iranian nation," Salami said.
Turn the page for video footage released by Iran.