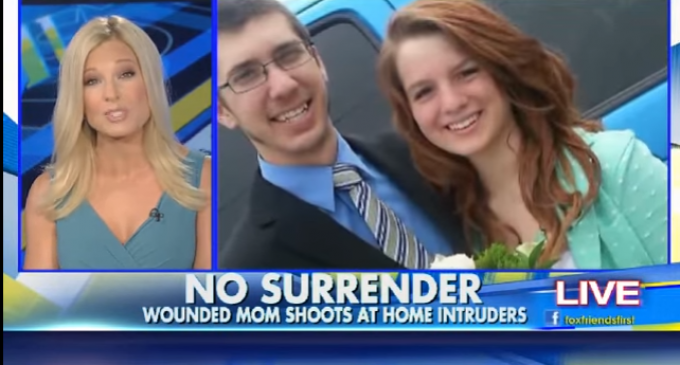 You don't hear stories like this is the news very often, very likely because it doesn't fit into their anti-gun narrative. If you need convincing that a gun in the home keeps you safe, here it is.
Faced with a criminal breaking into her home, Semantha Bunce shot back, literally, and very likely saved her life and the life of her four month old son.
The struggle left her shot twice, but she ultimately escaped with her life, as paramedics arrived in time to treat Samantha, herself a combat medic in the National Guard.
Continue on to the next page to see how you can help Samantha Bruce yourself: