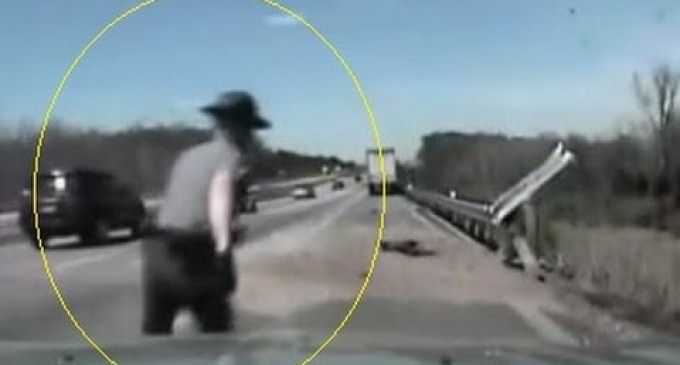 "And the outstanding 'All in a Days Work' reward goes to Trooper Eric Devers for the life-saving efforts he gave to keep John Depue, the truck driver alive after his near fatal crash."
Twelve minutes of chest compressions and passionate pleas of, "Keep breathing,  Don't you die. Don't you die on me. Come on!" is what gave John Depue a second chance at life.  Eric Devers had been so well trained, he said, that he went into "autopilot" and did hat he had to do to keep Depue alive until medical help arrived.
A well-deserved recognition for being excellent on the job is being given to Trooper Devers today.
Watch the dashcam video of this remarkable lifesaving effort on the NEXT PAGE: