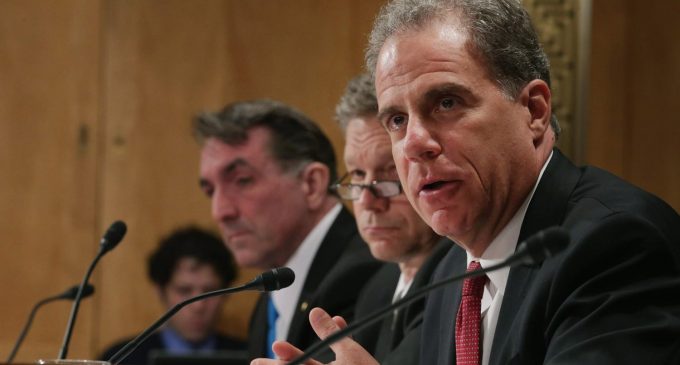 Inspector General Michael Horowitz has found "reasonable grounds for believing there has been a violation of federal criminal law in the FBI's handling of the Hillary Clinton email investigation," according to a bombshell report.
Not only that, the report also states that Horowitz has referred his findings of potential criminal misconduct to Huber for possible criminal prosecution.
Attorney General Jeff Sessions paired Horowitz with John Huber to probe the FBI for possible political corruption related to the Clinton email probe. Huber was first appointed by Barack Obama and was reappointed to the post of U.S. attorney for Utah by President Trump last June, leaving many Republicans skeptical of the appointment.
Horowitz told lawmakers on Capitol Hill on Wednesday that his much-anticipated report on the FBI's handling of Hillary Clinton's email investigation has entered the final stages.
Move to the next page for the full story: