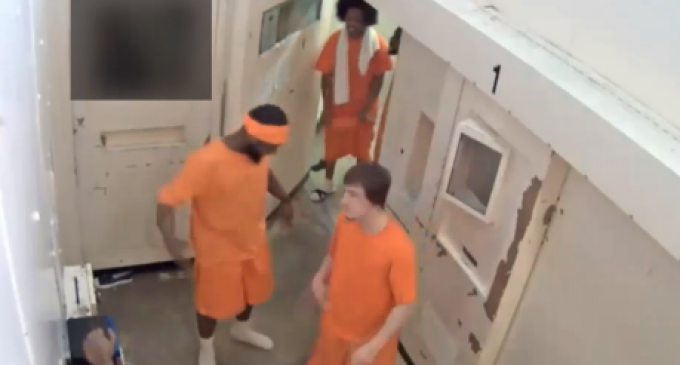 In a video taken by security cameras at an Ottawa-Carleton detention center, several inmates can be seen inflicting a beating on a suspected terrorist after his numerous attempts to convert them to Islam.
Terrence Wilson, a fellow inmate was sentenced to 60 days for his part in the prison attack. According to his accounts, Carlos Larmond, the suspected terrorist, threatened to kill him and his family if he didn't convert. If this is true, it seems like the justice system didn't exactly work in his favor, and it wouldn't be the first time.
Read more on the NEXT PAGE.