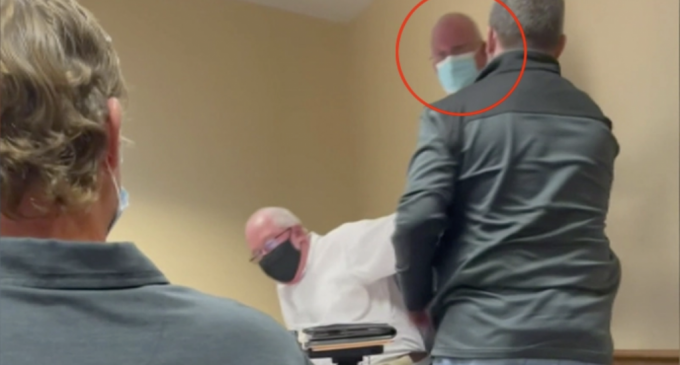 Like so many school board meetings happening around the country as of late, tempers flared at an Indiana school board meeting this week – this time to the point where a board member attempted to assault a parent.
Parent John Greer gave a short presentation during public comments about oxygen levels for kids wearing masks that turned into a heated argument with Shenandoah school board member Alan Troxell, the assistant secretary.
Troxell asked Greer a follow-up question, but according to the parent, the board member was unwilling to listen to the answer.
Troxell got out of his seat and started to lunge at Greer, who had apparently called him an 'idiot'. The assault might have been a success had a school resource officer not intervened.
On the next page, you can see the altercation and hear from the parents involved in the incident.