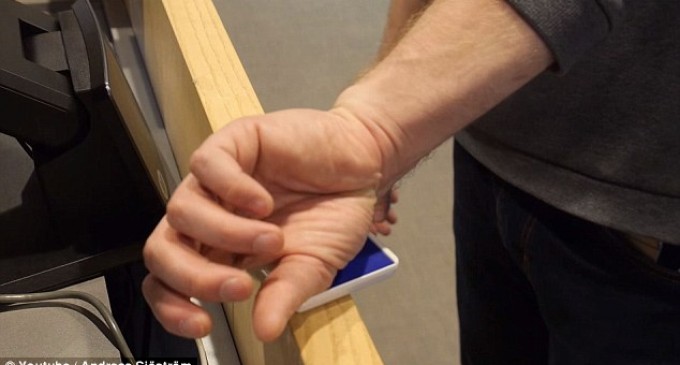 Dangerous Things wants you to toss your boarding pass and passport out the window and use their xNT implant, which has been successfully implanted and used by Andreas Sjöström, the vice president and Global Head of Digital.
An NFC chip allowed Sjöström to wave his hand over a scanner, bypassing the usual security checks and right onto the airplane. The chip contained his Scandinavian Airlines EuroBonus member ID and the airport is already set up with NFC readers.
Many who have followed this story have valid concerns about the technology. Concerns range from the possibility of the chip to be hacked and thus allowing the person to be tracked anywhere he goes, stealing his identity and much more, to the prophetic mark of the beast – a forced mark that one must take in order to be able to buy and sell anything in the future.
On the following page, watch Andreas Sjöström's video documenting his experiment.