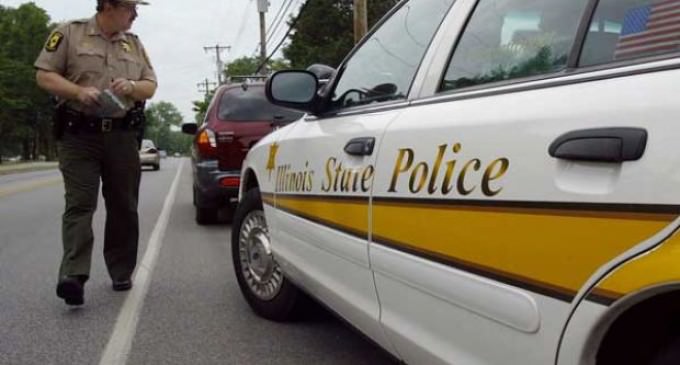 We are living in a time when the due process protections of the Fourth Amendment are more important than ever.
Back in 2012, couple Adam and Jennifer Perry were speeding down an Illinois highway to reach a hearing specialist based in Salt Lake City, Utah who was supposed to treat an ear infection afflicting Adam. Their high speed drew the attention of state troopers, who pulled the couple over.
After a drug dog sniffed the Perry's car, police searched their vehicle. They turned up empty-handed, with the only thing vaguely resembling the drugs they were looking for being a duffel bag that officers claimed smelled of marijuana.
But they found something else: $107,520 in cash, belonging to the Perrys'.
The officers let them go, but they kept the cash, even though the Perrys' weren't charged with a crime or even subject to a search warrant.
Read more about this unbelievable story on the next page: