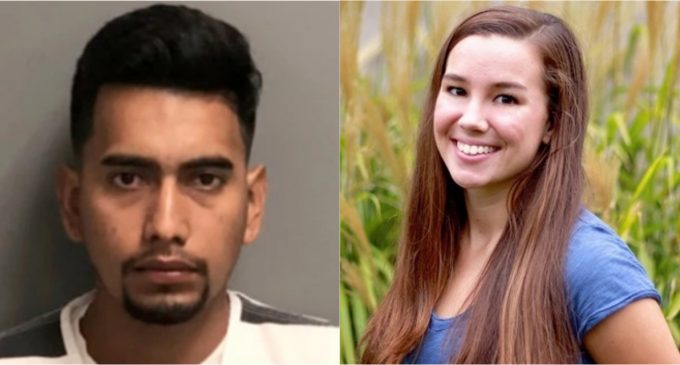 The illegal immigrant accused of killing 20-year-old college student Mollie Tibbetts doesn't believe he will get a fair trial if the jury pool isn't comprised of a Hispanic majority.
For weeks nobody knew what happened to University of Iowa student Mollie Tibbetts, who was last heard from July 18 after going for a jog.
After a long campaign by her entire family, her hometown and dozens of investigators, a neighbor gave police his security camera footage, which showed her running through an area east of Brooklyn and a black Chevy Malibu that drove back and forth numerous times before it started following her. Authorities linked the car to Rivera and "from that we were able to track his pattern in the routes in which he took," police said.
Tibbetts' body was discovered in a farm field southeast of Brooklyn and the alleged killer, Cristhian Bahena Rivera, 24, an illegal alien, has been charged with first-degree murder and will now stand trial.
Move to the next page to see his latest request.