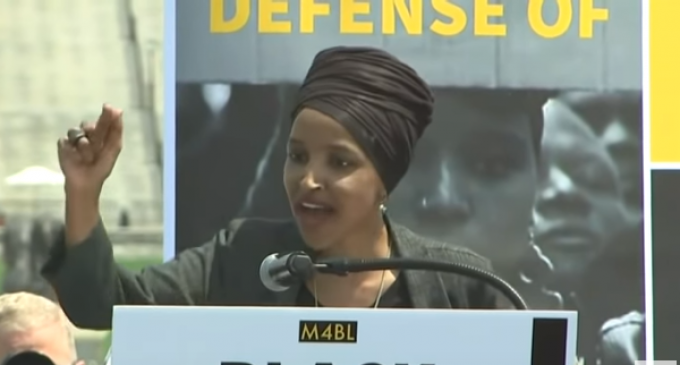 During a speech to more than 100 supporters Tuesday at an event on the grounds of the Capitol organized by founders of Black Lives Matter, Rep. Ilhan Omar, D-Minn., laid blame on President Trump and his allies for the "monsters" terrorizing the Jewish and Muslims communities, calling anti-Semitism and Islamophobia are "two sides of the same coin of bigotry."
"The occupant of the White House, as my sister [Rep.] Ayanna [Pressley] likes to call him, and his allies are doing everything that they can to distance themselves and misinform the public from the monsters that they created that is terrorizing the Jewish community and the Muslim community," Omar said.
"Because when we are talking about anti-Semitism, we must also talk about Islamophobia; it's two sides of the same coin of bigotry," she added. "Just this week, when we've had the attack in California on a synagogue, it's the same person who's accused of attempting to bomb a mosque. So I can't ever speak of Islamophobia and fight for Muslims if I am not willing to fight against anti-Semitism."
Continue on the next page.