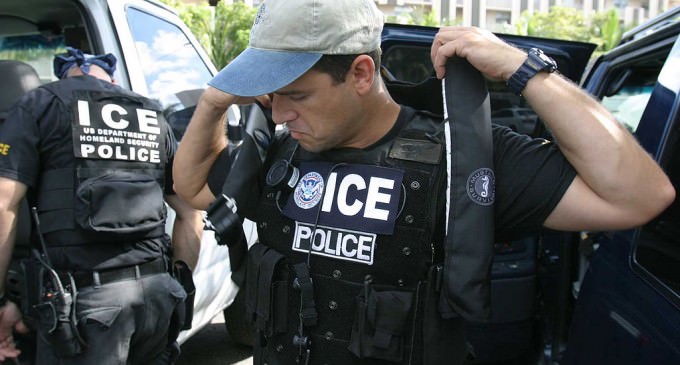 A high-ranking official from Immigration and Customs Enforcement dropped a major bombshell about the Obama administration's half-hearted efforts against illegal immigration.
In testimony before Congress, ICE assistant director for national security investigations Craig Healy disclosed that the agency only captures a fraction of illegal immigrants who enter the country through the visa program and stay beyond the amount of time their visa permits. The admission raises serious questions not just about the security of our borders but about the debate we are currently having over the matter.
With good reason, most Americans assume that the overriding objective of ICE is to apprehend individuals who cross the country's southern border. While this is certainly an imperative task, the almost single-minded focus has allowed aliens who sneak into the country through the visa program to slip through the cracks, with this year alone seeing at least 480,000 aliens joining the 5 million others who have stayed past their visas' expiration date.
Turn to the next page for more info: