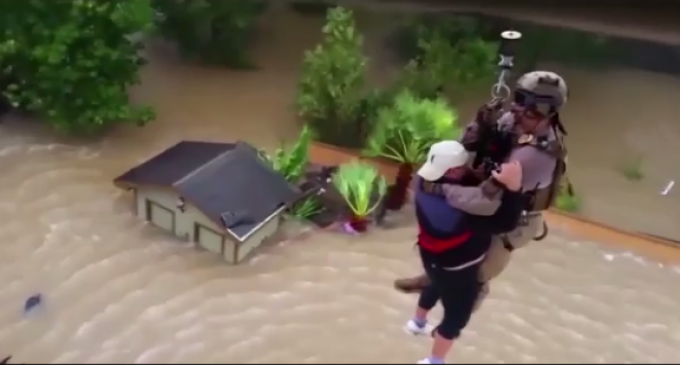 Hurricane Harvey made landfall late last week, amid warnings of disaster from local officials all the way to the President of the United States.
After the Category 4 hit the eastern Texas, it was quickly downgraded to a category 3 hurricane, then to a tropical storm. Initial reports seemed to suggest that the early warnings forecast a more devasting storm than had actually occurred. Only a couple of swaths had been reported, compared to the nearly 2,000 people who lost their lives during Hurricane Katrina, the last major weather event in the gulf.
But don't get too comfortable. The major damage from Harvey was never forecast to be the wind or water surging from the ocean — it was the rain. And the rain hasn't stopped yet.
According to the NY Post, the worst Harvey has to offer is still to come.
Read their warning about the potential damage on the next page: