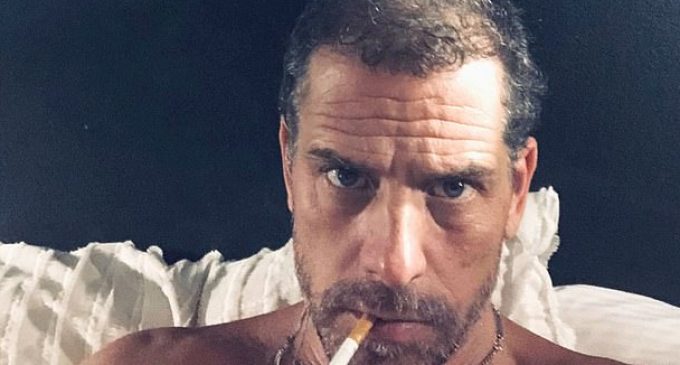 We now know the answer to President Donald Trump's humourous question he quipped in 2019, "Where's Hunter?"
Turns out he was getting his laptop stolen by Russian drug dealers during a Vegas bender where he nearly drowned in a hotel hot tub. At least that's what he told the prostitute during a post-coital conversation in a recently unearthed video.
Now, this is a completely different laptop than the one he abandoned in Wilmington, Delaware computer shop. A repairman reportedly gave a copy of that laptop's hard drive to Rudy Giuliani's attorney, Brian Costello. John Paul Mac Isaac, owner of The Mac Shop in Wilmington, recalled in an interview in April 2019 how a man who identified himself as Hunter Biden brought three liquid-damaged laptops to his small repair shop. One can only think that more hot tubs were to blame.
For details on the latest laptop being used to blackmail President Biden's son by Russian drug dealers, turn the page. Be warned that the content is quite graphic.