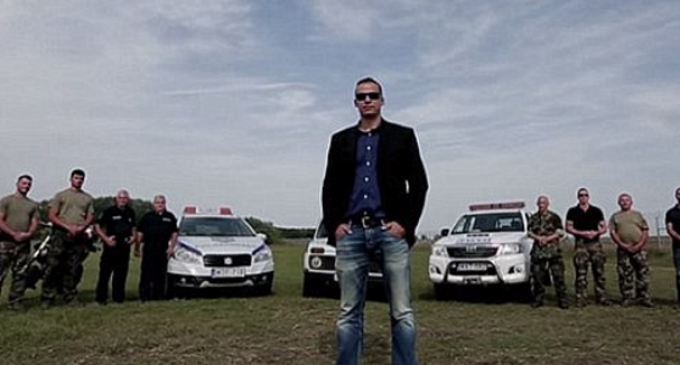 While liberal politicians and their supporters in the Western parts of the world outside of the United States comment and fuel the media's complaining about the way President Trump is handling the migrant situation in the United States, nobody seems to be paying any attention to what's happening in Hungary. Not only is Hungary is looking to discourage migrants from entering Germany through their borders, they're actually doing everything they can scare migrants away.
Laszlo Toroczkai, a 45 year-old mayor of a town called Asotthalom has actually made it his life's work to "prevent the destruction of his country." He's even created a video that he hope swill scare migrants away. In this video, you can see helicopters, motorcycles, dogs and rugged men with tattoos and rifles taking care of business. Don't worry, though, they're not killing anybody. they might rough them up a bit, but it's meant to scare them from trying to sneak into the country again. Toroczaki even offers an alternate path for them, as long as they don't try to sneak through Hungary.
Find out whose fault this is on the next page.