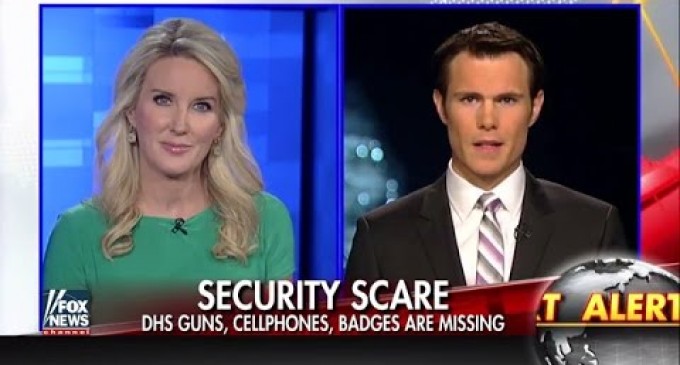 America has thousands of men and women who work day and night to keep us safe, but it only takes a few of them losing their equipment and identification for the security of the nation to be compromised.
This is why it is so difficult to report that between 2012 and 2015, hundreds of Department of Homeland Security employees had their badges, credentials, cell phones and guns – yes, guns – stolen or otherwise lost. This is especially troubling as we saw last year in Paris and San Bernardino what damage small groups of terrorists were able to achieve on their own with stolen IDs and weapons.
More precisely, over 1300 badges, 589 cell phones, 165 guns are reported as stolen during the period cited. Tellingly, the overwhelming majority of stolen credentials belonged to agents of Customs and Border Protection, indicating that foreign hostiles are attempting to get their hands on DHS equipment and information. This is a disaster in the making, as some are finally admitting.
Turn to the next page for more info: