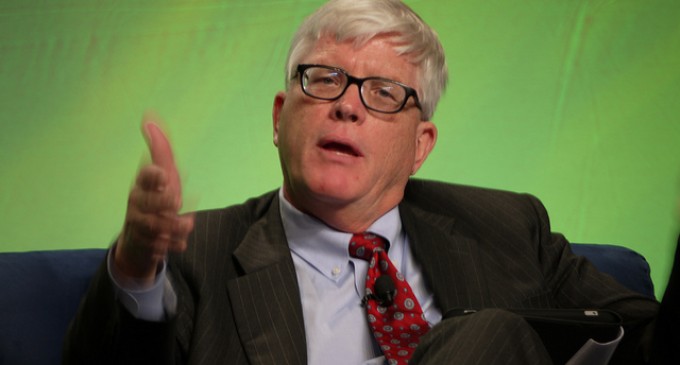 The Republican Party's establishment wing has been scheming ways to dump Trump from the nomination ever since he announced his candidacy. First, they thought that he was a summer fad that would take care of itself. When summer turned to fall, Trump remained the frontrunner, but by then the establishment had gotten distracted by their own 16 candidates, and seemed incapable of choosing who would be the anointed alternative to the billionaire businessman.
By the time Trump started picking up delegates, beating him became improbable, then impossible, but still establishmentarians hoped for a contested convention.
Most gave up on those plans when Trump finally crossed the delegate threshold to rightfully call the nomination good. Most– but not all.
Hugh Hewitt, it seems, is unwilling to submit to the will of the Republican voters. Instead, he's holding out hope that the nomination will still fall into the hands of an establishment candidate.
See how he suggests we rid the party of its "cancer" Dobald Trump on the next page: