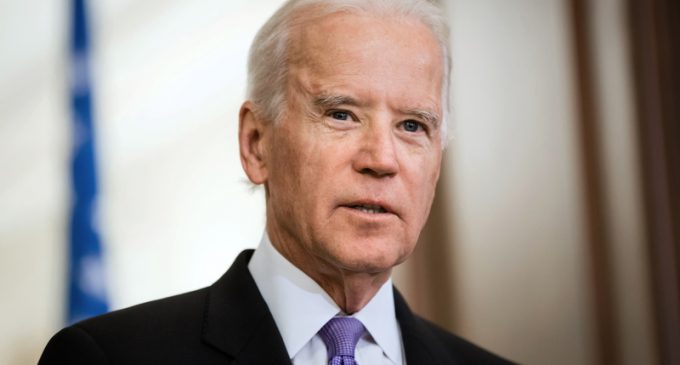 Joe Biden on Thursday once again voiced his displeasure at Greg Abbott of Texas and Ron DeSantis of Florida, accusing them of "doing everything they can to undermine the life-saving requirements" he has put forth to counter COVID-19.
Most Republican governors have vowed to fight the vaccine mandate that Biden seeks to impose on the nation.
"This is the worst type of politics…and I refuse to give in to it," Biden said, claiming that the measures he wants to force upon Americans are "what the science tells us to do."
When he says he refuses to give in to it, he is to be believed.
Last Thursday while commenting on his executive to mandate vaccines, Biden made the shocking remark that seemed to indicate he would override the authority of any governor who opposes him.
"If they'll not help, if these governors won't help us beat the pandemic, I'll use my powers as president to get them out of the way," Biden said.
How would Biden go about getting governors 'out of the way'? The answer might be the Fourteenth Amendment.
Turn to page 2.