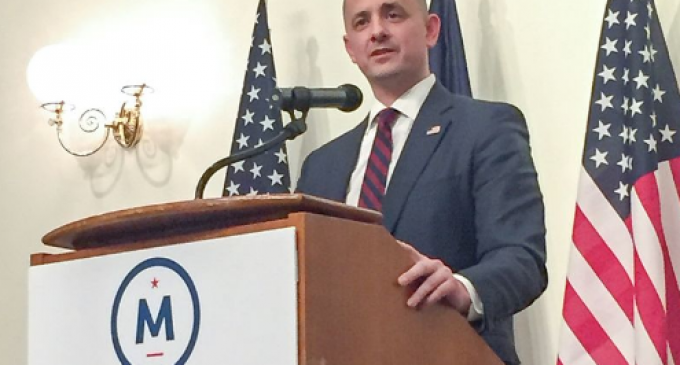 House Republican leaders shared they now have reasonable evidence to believe former 2016 presidential candidate, Evan McMullin might have spied on them during his stint as policy director for the House Republican Conference.
Evan McMullin is the man who started the "Never-Trump" movement along with another man also nursing hurt feelings over losing the 2016 Republican presidential election, Lindsey Graham.
McMullin is also a former CIA agent who appeared on CNN encouraging U.S. intelligence officials to leak information concerning President Trump.
He told CNN that "Donald Trump presents a threat to the country," and referred to "a security threat coming from the White House."
Was Evan McMullin recently a visitor in the White House or what security threat is he talking about and how does this correspond to these spy allegations?
Continue reading on the next page to get to the bottom of these stories surrounding 1 president and the gang of sore losers attacking from the shadows