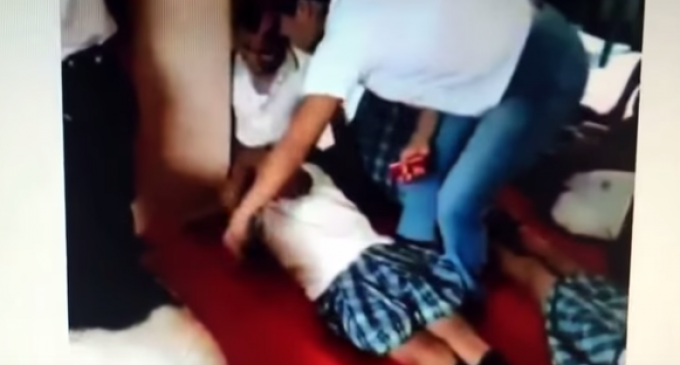 Several young girls, dressed in school uniforms, are seen convulsing over and over again while their male classmates hold them down in this disturbing video.
It appears these young girls were given the Gardisil vaccine, which is supposed to protect against sexually transmitted disease HPV.
These girls appear to be in middle school.  Hopefully, the convulsions and other side effects of this vaccine won't have life long repercussions.