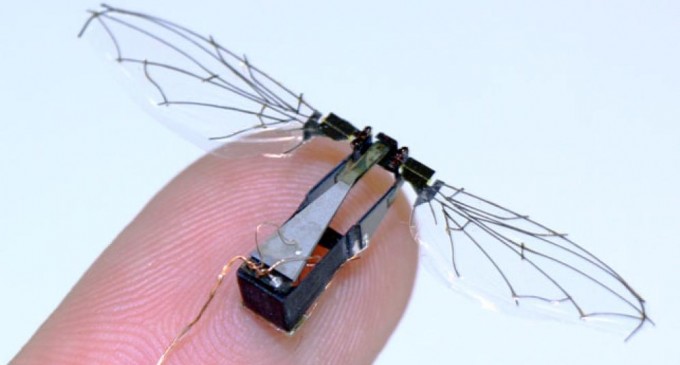 The world food supply has been greatly threatened by Colony Collapse Disorder, CCD, of honey bees. But Harvard University has a short-term solution: robot bees.
Nearly one-third of the world's crops are dependent on bee pollination. Without honey bees there would be no fruits, vegetables, nuts, seeds, cotton, coffee, chocolate, etc.
The main culprit of CCD, which began in 2006, seems to be the pesticide neonicotinoid produced by Monsanto and used in GMOs – genetically modified crops. A recent study by the Bulletin Of Insectology does show a link between this pesticide and CCD.
SEE PAGE 2 FOR MORE: