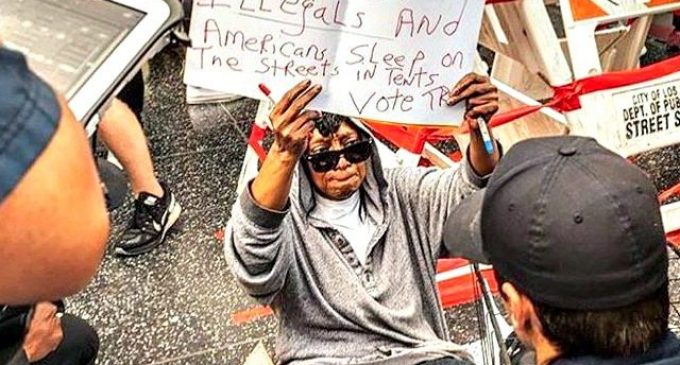 Somebody needs to tell Hillary to call off her attack dogs, or just start arresting her operatives engaging in criminal behavior until she gets the message — or is arrested herself.
It's bad enough she employs mafia-like tactics such as hiring thugs to bully women at Trump rallies — and this, from the candidate who is supposed to be the champion of women's rights.  In Hillary's world women do have rights — just so long as they support her.  Otherwise they are targets to be silenced or ridiculed.
Picking up on the idea that a little violence is a good idea, 53-year-old James Otis is alleged to have attacked Trump's star on the Hollywood Walk of Fame with a pick-ax attack early Wednesday morning.
What happened next is even more disgusting.  The sordid details to this story and Mr. Trump's response are on page two.