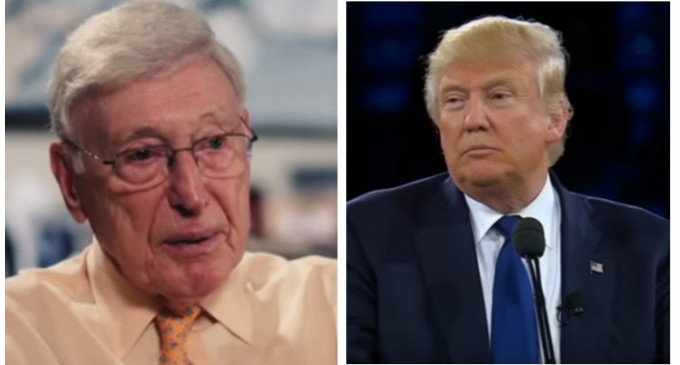 Bernie is voting for Trump! No — not that Bernie, though given the contentious nature of the Democratic primary, weirder things could happen. No, the latest big name Trump endorsement comes from Bernie Marcus, founder and CEO of The Home Depot.
While Marcus was a former Jeb Bush supporter, it looks as if he hasn't inherited his failed candidate's loathsome attitude of Donald Trump. In fact, Marcus' support for the billionaire businessman seems particularly enthusiastic, no doubt because of Trump's background in the private sector.
In his endorsement, Marcus argues that a Trump presidency could fix many of the failures of Obama's economy. He even goes so far as to say that his own success would be impeded under a hypothetical Hillary Clinton presidency.
See why he says the future of Home Depot would look like if started under a Democrat president on the next page: