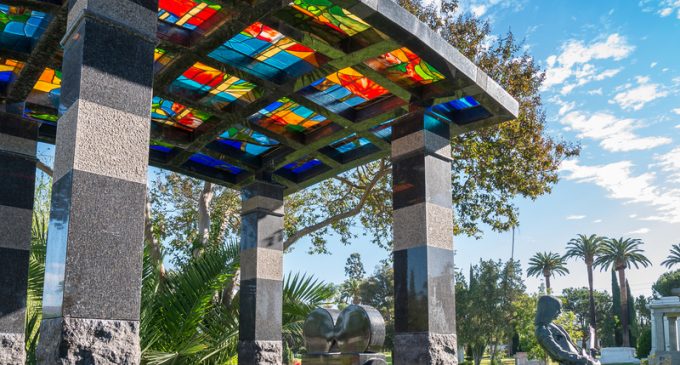 The Hollywood Forever Cemetery caved into leftist communist pressure last night to remove the monumental tombstone marking the graves of 37 fallen Confederate soldiers.
CAIR, BLM, Antifa, and every Trump hater this side of the Atlantic is seeing to it that the liberals get to chalk up their Democrat protest party bonanza in Charlottesville over the weekend celebrating George Soros's 87th birthday as a win. And if case you haven't heard, reports show that the "Unite the Right" planner, James Kessler was affiliated with Obama's occupy wall street movement as little as 8 months ago. And we'll do the math for you here, 8 months ago was roughly around the time President Trump was sworn into office and Obama forced down into the department of shadowy endeavors.
Kessler was really uniting the left to charge full speed ahead towards a godless socialist country that literally louts the graves of their dead ancestors. That is why you saw all of the Nazi flags. The Nazi's were socialist just like the left is today. And next thing we know it Antifa and BLM are going to be out digging up Confederate graves and burning their bodies like a bunch of Nazi's at a book club.
But, not if one proud CA resident has her say. Monique Edwards is African-American and furious at how the left is trying to turn Charlottesville into an excuse to attack the African-American community and encourage racism to fester. That is why she is fighting the desecration of Confederate graves and needs your support. Continue on to the next page to learn the shocking truth she's uncovered about the Democrats attempt to attack the African-American community under the guise of 'ending racism". More on the next page