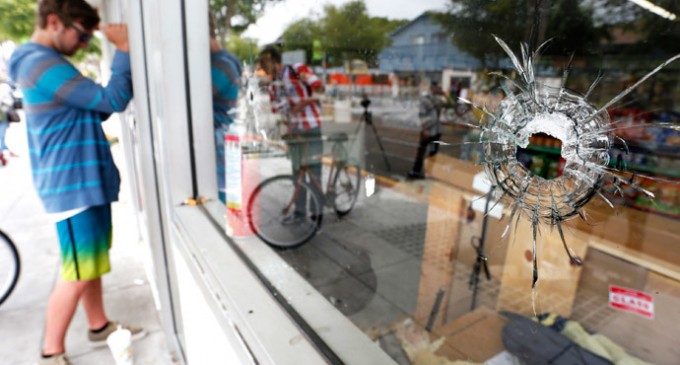 Elliot Rodge, son of Hunger Games's assistant director, Peter Rodger, stabbed 3 people, shot 3 and then killed himself in Isla Vista, CA last Friday night.
The kid was obviously very mentally disturbed and cited a lifetime of loneliness due to rejection by girls and popular people as the reason for the killings. You can see his testament and his plan of "slaughtering" women at a sorority house at the UC Santa Barbara in the video below, which he posted to YouTube right before the shootings. We warn you it is disturbing to watch.
Richard Martinez, father of the final victim, Christopher Michael-Martinez, was quick to blame the NRA.
"Why did Chris die? Chris died because of craven, irresponsible politicians and the NRA," Martinez stated. "They talk about gun rights, what about Chris' right to live? When will this insanity stop?"
The brainwashing of Americans to believe that guns are to blame, not the mental illness of the person, is so entrenched that this man blames the NRA even though 3 of the victims were killed with knives.
We can expect more backlash and laws enacted against gun ownership as a result of this event.
Our hearts go out to the victims of this tragedy. But, let's see that these deaths don't happen in vain by addressing the most basic cause, which is mental illness.
A 22-year-old gunman, who killed six people before taking his own life in California, was the son of a Hollywood director. Elliot Rodger stabbed three people to death and then shot another three near the campus of the University of California.

Rodger opened fire on bystanders from his car and then on foot, which eventually ended when he killed himself after a shootout with police. The incident happened in the town of Isla Vista, near Santa Barbara. Aside from the six people he killed, 13 people were also injured in the attack, including eight who were shot.

Police are now studying a YouTube video that shows a young man identifying himself as Elliot Rodger. The video had been posted hours before the shooting spree. During the clip, the young man demonstrates his hatred of women and popular kids.

"You girls have never been attracted to me. I don't know why you girls aren't attracted to me. But I will punish you all for it. It's an injustice, a crime," he said in the video, his speech punctuated by bursts of laughter. The clip has since been removed from YouTube.

In addition to the video, the 22 year-old had prepared a 141-page manifesto laying out his plan for the killings, starting with luring potential victims to his apartment.

"It's obviously the work of a madman," Sheriff Bill Brown told a news conference, adding the community college student had been seen by a variety of healthcare professionals and that it was "very, very apparent he was severely mentally disturbed."

Rodger was the son of the assistant director Peter Rodger, who helped make the film 'Hunger Games'. It is understood that members of Rodger's family were concerned about his well being and had asked the police to check up on him. He was interviewed by the authorities, but they found him to be polite and not a potential threat, so no further action was taken.

"He expressed to deputies he was having difficulties with his social life and would probably not be returning to school within the next year," Brown said, adding that deputies determined he did not meet the criteria to be held involuntarily on mental health grounds.

Rodger's killing spree appeared to have started in his apartment, where he stabbed three men to death. He then went to a sorority house and knocked on the door repeatedly, but no one let him in, Brown added. Not long afterwards, witnesses reported seeing Rodger shoot three young women outside the house, two of whom died.

He later drove off to a nearby delicatessen and shot a young man before fleeing in his car and shooting at pedestrians and the police.

Authorities found three legally-purchased semiautomatic guns, two Sig Sauers and a Glock, and more than 400 rounds of ammunition in his car.