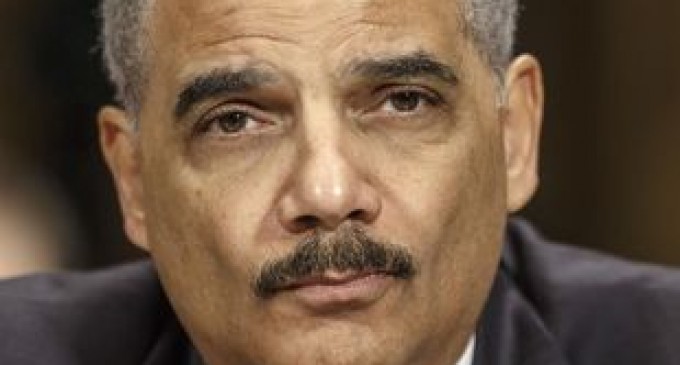 Dave Hodges, editor, and the host of The Common Sense Show points out an interesting development suggesting the Department of Shadowy Endeavors is out working full-force this long holiday weekend.
We all remember Eric Holder, right? The little Obama shadow puppet who can't shut-up about the horrors of securing our borders and deporting illegal immigrants but completely silent about selling guns to cartel members playing the Obama administration for fools. We're talking about the man who sold thousands of guns to the cartel that ended up being used to kill border patrol officers. Out of all of the scum, corruption and needless deaths under the ass-kissing submissive leadership of Obama, I find this one particularly infuriating. And most the blame can be traced right back to Eric Holder and the role he played in helping his puppet superior, Obama, further the liberal takedown of American freedom and democracy.
We don't have to use much imagination here to peg Holder and Obama as being against the needs of American citizens and only concerned with serving their liberal elite masters. That is why this theory is pointed out by political commentator Dave Hodges regarding the role Holder is still playing in the Deep State's alleged attempts to maintain control over this country and trigger a coup against the President merits reading.
Learn more on the next page: