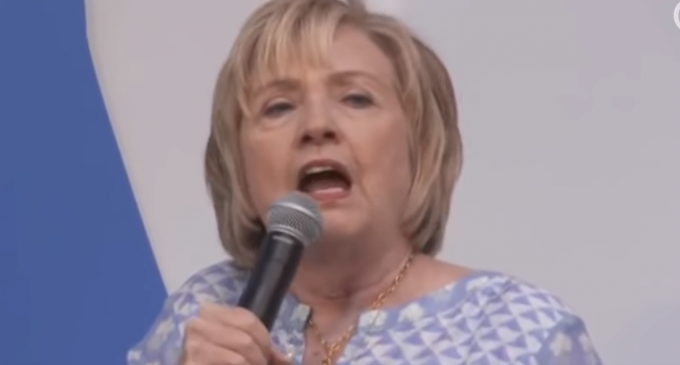 On Saturday while speaking at Ozy Fest in New York City, 2016 failed presidential candidate Hillary Clinton questioned President Trump's intentions towards Russia and chided him for not standing up to President Vladimir Putin during the summit in Helsinki, Finland.
"It's alarming on many, many levels," said Clinton."Now, the great mystery is why the president has not spoken up for our country," Clinton said at the outdoor music and cultural festival. "And we saw that most clearly in this recent meeting with Putin."
Hillary was looking quite rough at the event, donning something that resembled a drape with disheveled hair and very prominent bags under her eyes. What is truly alarming is that this woman came close to being our president.
The woman certainly has got gall considering she sold at least 20% of our nations uranium reserves to Russia. While Secretary of State Hillary approved of the sale of one of America's largest uranium mines, Uranium One, while the seller of the mine was making donations to one of the Clinton's family charities.