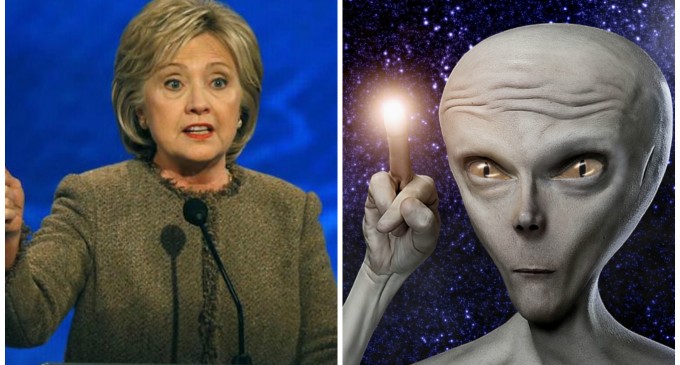 Queue your X-Files music because Hillary Clinton has announced her intentions to "get to the bottom" of the UFO situation that government is allegedly covering up. While that may or may not be true, at her recent editorial board meeting with The Conway Daily Sun, the former senator and secretary of state answered several questions about foreign policy, the economy, and UFOs. And when she answered those several questions, she probably lied, lied and then lied some more.
Back in 2007, Clinton stated that the number one topic of freedom-of-information requests that her husband received was information regarding UFOs. In 2014 Bill Clinton told late-night TV host Jimmy Kimmel that it wouldn't surprise him if aliens had already visited Earth. During her board meeting, Hillary joked, saying "hopefully it's not like 'Independence Day'. If she somehow becomes president, I'm sure there are plenty of people who wouldn't mind seeing her get attacked by aliens.
Read what else she promised on the next page.