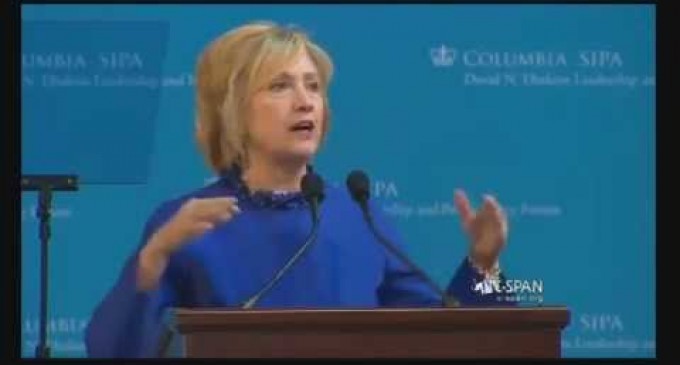 Like so many liberal politicians, Hillary Clinton continues to fan the flames of racism, making claims that police are targeting and murdering black men intentionally.
These claims of racist behavior by the nation's police have been used for years now by the nation's leftist politicians trying to score points among the black community — never mind the fact that the claims only further worsen relations between blacks and whites.
Of course, the biggest problem of all is the fact that the claims simply have no relation to the truth. Black men are targeted by the police not because of systematic racism within the policing community, but because — statistically — they commit the most crimes.
Of course, to blame black criminals for the problem they cause would be a racist endeavor in the eyes of Hillary Clinton. Instead, she'll continue to drive a wedge between blacks and whites and try to score votes in the process.
See her shockingly disrespectful claims about the police on the next page: