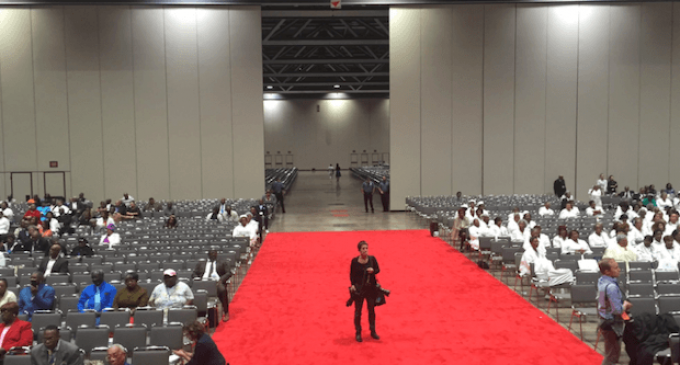 Try as the mainstream media might to fool Americans into believing that an overwhelming majority of their countrymen prefer Hillary Clinton to Donald Trump, they can't conceal the fact that nobody likes her enough to even turn out for her.
Set to go against the populist GOP nominee in November, Clinton needs all the support she can get and to that end has been stumping on the campaign trail. Her most recent stop was the National Baptist Convention, an unlikely venue for someone who supports abortion and LGBT issues as much as her. This information must not have been lost on the event's target audience, as many would-be attendees failed to show up.
Although the venue was organized in a way that would allow 5,000 attendees to be seated, only 3,000 people bothered to show up, meaning a little under half the room Hillary was addressing was empty.
Read more on the next page: