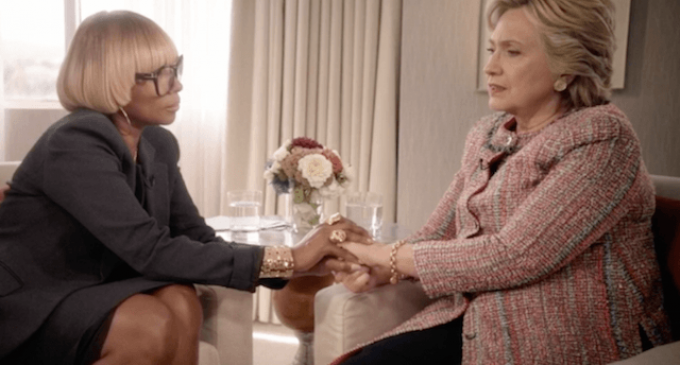 If there's one thing that I can't stand about this election, it's how sorry Hillary Clinton feels for herself.
Not only is it embarrassing how much Hillary, one of if not the most powerful woman in the world, harps on how hard she's had it over the course of her long, prosperous life, but it's downright disgusting how eagerly the so-called "watchdogs" in the media play along. Instead of holding her feet to the fire like they're supposed to, they join in on the Democratic candidate's pity party.
Just look at her recent interview with singer Mary J. Blige. Rather than pressing her on her emails or her shady dealings at the Clinton Foundation, Blige asked Hillary if it's "hard" to be "both tough and likable" because – you guessed it – she's a woman!
Because no man running for president has ever had to juggle those two things before!
Learn more on the next page: